Summer 2017 - Ron "Bumblefoot" Thal and special guests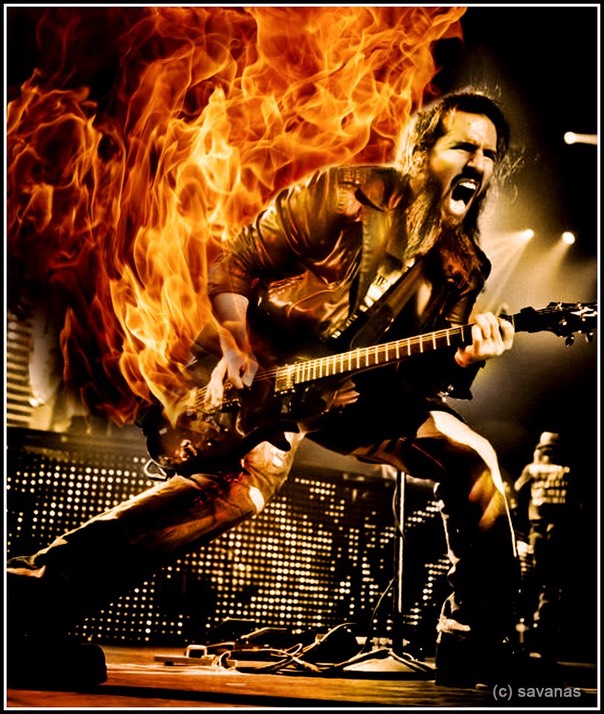 Bumblefoot has 20 years of releasing music, international festivals & headlining solo tours, and covers of guitar magazines. With many 'Album Of the Month/Year' awards in music magazines around the world, Bumblefoot's latest releases were an innovative song-a-month series that include transcriptions and backing tracks for guitarists and recording stems for remixers, including a cover of "The Pink Panther Theme" featuring members of Guns N' Roses.  Lead guitarist of Guns N' Roses since 2006, Bumblefoot has toured sold-out shows in over 40 countries, headlining festivals with crowds of 150,000. Bumblefoot's unique 'fretless guitar' can be heard throughout GNR's Chinese Democracy album.
Bumblefoot has collaborated as a songwriter/producer with many artists, his music often heard in TV, film and videogames including theme songs to SpikeTV's "MXC" and VH1's "That Metal Show", So You Think You Can Dance, Oprah Winfrey, ESPN, UFC, WWE, NFL, dozens of MTV/VH1 shows and more. Bumblefoot has appeared on stage with Joe Satriani, Nancy Sinatra, Chris Jericho & Fozzy, Cyndi Lauper, members of Badfinger, Paul McCartney & Wings, and on recordings with diverse artists such as Dream Theater's Jordan Rudess, Anvil's Steve 'Lips' Kudlow, Jessica Simpson, rapper Scarface, comedian Don Jamieson and many more. 
Studying music since age 7, he began teaching at age 13 and for the last 10 years has taught music production at SUNY Purchase College. He teaches master-classes at schools and venues around the world, and has been a guest music coach on MTV's "Made". Bumblefoot is continuously donating songs and performances to fundraising CDs, often making appearances and donating autographed items for charities. He often performs at events for medical research, disaster relief, and children's health issues, visiting patients at children's hospitals all over the world with guitar in hand.
Projects in 2013 include releasing his own line of Bumblefoot hot sauces http://bit.ly/bumblefkd and custom guitar cases.
www.reverbnation.com/bumblefoot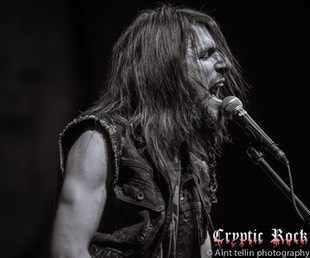 Jordan Steinberg Electric Bass, Guitar, Singer, Composer, Educator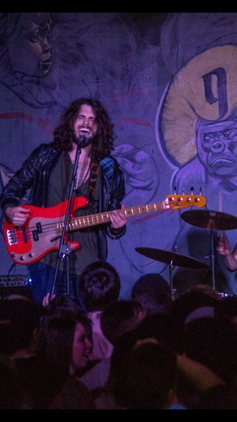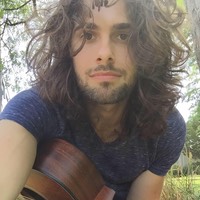 From Traditional and Modern Jazz to Rock                                                                                                                                            
  Jordan Steinberg is a New York based electric bassist, composer, singer, and educator who in addition to his duo gig with twin brother Talor, participates in a variety of collaborative projects with many of New York's top musicians. Known for his chops, versatility, and wide vocal range, he is an active student of many styles, including Jazz, Fusion, Funk, R&B, and Rock.
 Inspired by a Red Hot Chilli Pepper concert, Jordan picked up the bass guitar at twelve-years old and the rest is history. He and his twin brother Talor became known as a writing and performing team while attending Queens College Preparatory Program. The brothers auditioned and were selected to perform at Carnegie Hall as a duo, and by eighteen Jordan was a Spector Bass and Hartke Amplification endorsee.
Jordan has studied electric bass and guitar with teachers such as Thompson Kneeland, voice with Don Lawrence, and continues to study and work with many notable New York musicians and producers. With his enthusiastic approach to teaching electric bass, guitar, and voice, Jordan incorporates his extraordinary ear, superior knowledge of music theory, and versatile chops, and has students of all ages. He is able to instill the important fundamentals of music while making learning fun. Jordan graduated from Purchase College in May 2015.
https://www.facebook.com/JordanandTalormusic/
Talor Steinberg Guitarist, Singer, Composer, Educator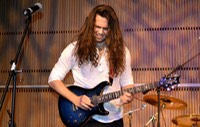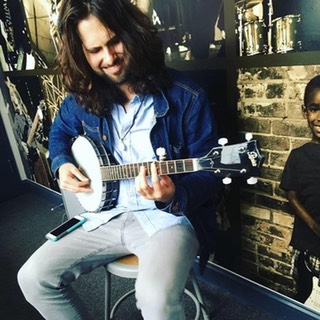 Talor Steinberg is a New York based guitarist, singer, composer, and educator who participates in a variety of collaborative projects in addition to his main gig as a duo with twin brother Jordan. Having studied extensively in many styles and technique of guitar, he feels at home in almost any genre of music. From Jazz to Rock he is known for his versatility and technique.
Talor picked up the guitar at twelve-years old, attended Queens College Preparatory Program, performed at Carnegie Hall at fifteen, and by sixteen was a Berklee College of Music Scholarship recipient as well as PRS Guitar endorsee. He studied voice with Don Lawrence, known for his work with artists such as Lady Gaga and Mick Jagger, collaborated with producer Bob Held (Joe Bonamassa), and continues to work with other up and coming artists and producers in the New York area. Known for his easy going intuitive approach to teaching guitar which emphasizes technique, theory/harmony, sight reading and rhythms skills, melodic phrasing and soloing, as well as ear training, Talor teaches a variety of students of all ages as well as ensembles and after school programs.
Talor graduated from Purchase College in May, 2015.
https://www.facebook.com/JordanandTalormusic/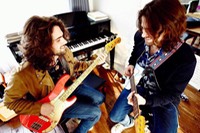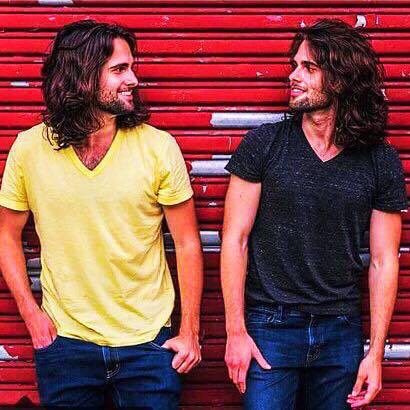 Mike Piescki - Drumming Instructor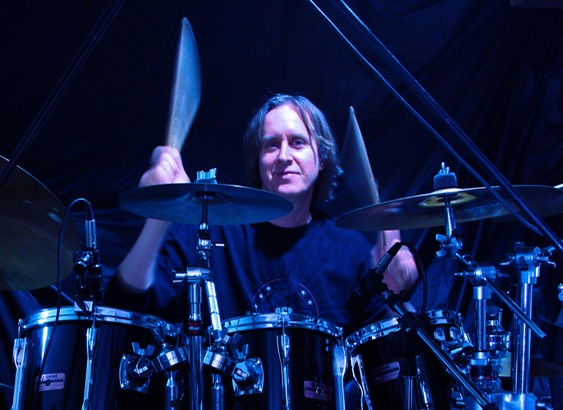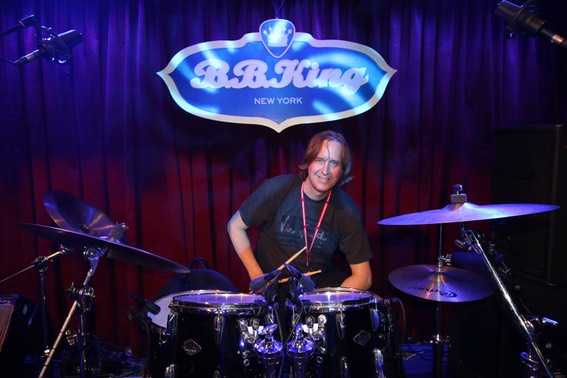 Mike Piescki has worked as a professional musician and a teacher of music in the United States and abroad. He has provided instruction to private drumming students and organized/conducted rhythm section master classes throughout his career. Performance and recording credits include guitarists Rhett Tyler, Michael Powers, the "late great" Gordon Gaines, Larry Mitchell and Andy Timmons. Mike has shared the stage with Dream Theaters Jordan Rudess, Clarence Spady, Johnny Winter, Brad and Kevin Russell, Mark Wood, Jon Hammond, Miami Sound Machine, Arista recording artists, No Mercy, Expose', and Atlantic recording artists Nice n' Wild.
Mike studied drums privately with studio legend Gary Chester and Steve Rucker. He received his Bachelors Degree in Studio Music and Jazz Performance from the University of Miami, School of Music, Masters Degree in Education at The City College of New York, and  Certificate of Advanced Study in Educational Administration at SUNY New Paltz. Mike is a licensed District and Building Level Administrator holding both SAS and SDA certifications as well as certifications in Education and Music. Mike is a leading educator in Music Technology, Music Education and Drumming and holds a position in the Bedford Central School District.                                                                                                                                                 
Mike regularly records and performs in and around the New York City, Tri-State area and is the co-creator, organizer, and resident drummer for Corfu Rock School which features Master Class Workshops and Clinics in the US and abroad. Mike is currently working with Guns N'Roses guitarist Ron "Bumblefoot" Thal on a week of workshops in Greece and a current  member of Rhett Tyler & Early Warning
Mike is a member of the Vic Firth and Remo Education Teams and proudly endorses their products
Summer 2014 - Mattias <IA> Eklundh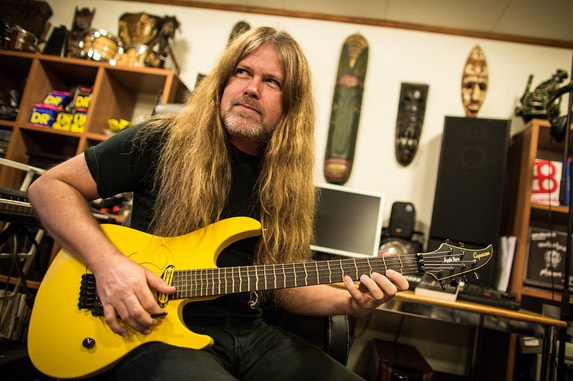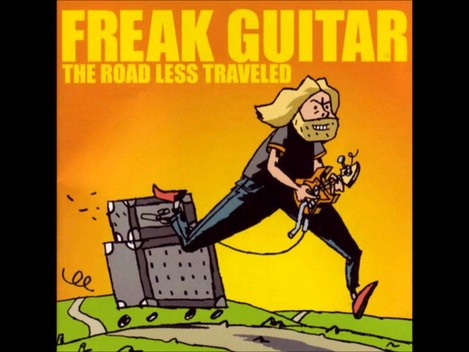 Hailing from Sweden, he first began playing guitar at age 13, finding inspiration in the work of musical non-conformists, Frank Zappa and KISS. His love of 'left of the dial' mavericks profoundly impacted his own artistic direction. "I'm not a musical snob. My record collection is one big mess of gypsy jazz, Zappa, KISS, Miles Davis, and Slayer among many others. Zappa and KISS were my main guys and are still inspiring to me. They were unconventional with what they did and were in many ways opposites of each other, hi-fi, low-fi. Zappa was all about the humor, the enormous skills, and the complexity of his music while KISS was just a sledge-hammer and I love both. That duplicity of sounds, approaches and philosophy has heavily influenced how I write and record music."

Besides his solo work, which includes 1999's Freak Guitar, and numerous sonic explorations with his group, Freak Kitchen, Eklundh's innovative guitar work has been heard on such records as Guitar Odyssey-A Tribute To Yngwie Malmsteen and Warmth in the Wilderness-A Tribute To Jason Becker. He's also created several guitar instructional DVDs for the Japanese market including "Hyper Freak Exercise" and "Super Virtuosity."


Mattias is today considered one of the most innovative and ground breaking guitar players around with a fast growing global following from fellow "guitar nerds" to simply true music freaks. Mattias' minimalist, home-brewed, and stripped down approach to the guitar has surprised record buyers and journalists around the world. There simply aren't any signs of expensive guitar effects or processors involved in his playing, despite the sometimes "outlandish" sounds you hear. (Ia receives e-mails daily from dedicated guys and gals asking him what type of whammy pedal he owns. He finds this very amusing).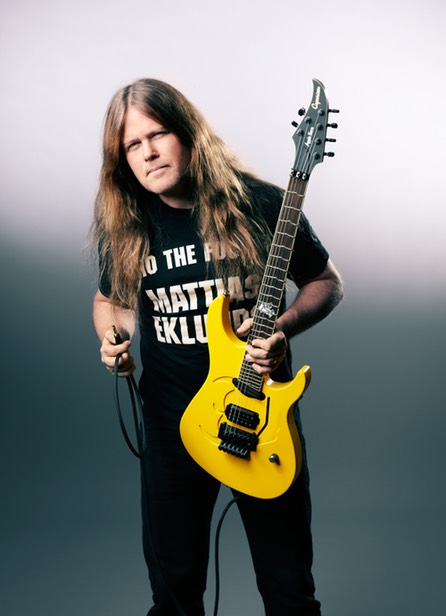 Summer 2013 - Ron "Bumblefoot" Thal