Use the Eventzilla Widget above to get your Registration Started - Pay only the Deposit, or Pay in Full above. We have also provided a REGISTER NOW BUTTON below in case your internet filter blocks our ticket widget.  
2018 Pricing TBA-

2017 Pricing - 

2017 - Full Package Price  €1645. •   Full Package Price includes - Master Class Workshop Instruction and Events, Shared Accommodations, Meals - breakfast and dinner, Tuesday/Tuesday airport transfers, and Bank Fees - the Beach is FREE....
***Posted Price is in effect until May 1st 2017 while special event room rates are available. Prices may increase as rooms book up.
***Returning FULL PACKAGE STUDENTS will receive a €100. discount upon Registration.. !!
Room Options- packages are available upon request. Please reference the ABOUT page to see Room Options
Referrals - Refer a friend and receive a 5% discount off of the Workshop tuition (tuition only - not accommodations) Referrals must pay in full for discount to be applied. This is a great opportunity to bring friends, bandmates, family, etc... 
The island has plenty of adult and family friendly activities to keep your guests happy while you're shredding your instrument!

                    Contact us for additional Guest and Family pricing 
We accept Credit and Debit Cards through Paypal and Direct Wire Transfer Payments... 
You may submit payment using the EVENTZILLA site above or directly through Paypal or through your bank
If you currently have a Paypal account - Great..!   If Not - No Problem..! - We accept all major Credit Cards safely though Paypal with no need to register for a Paypal account
If you prefer to use a Direct Wire Transfer Payment - please contact us for more information 
We are currently accepting deposits for the 2017 Bumblefoot Workshop
Because of the nature of our events deposits are not refundable

Please contact us if you are under the age of 18

 
          8.375%  NY Sales Tax will Apply (for NY Residents Only)                           
Book Your Flights Today
*Prices do not include airfare
Use the Flight Widget above to Book your Trip

Additional Information
•  Attendees may check into their accommodations on Tuesday July 4th 2017 and check out July 11th 2017  - Early Arrivals and Late Departures should contact us for itinerary assistance. Extended stays are recommended and can be arranged - You Came to Greece --- Hang Out...!!!
•    Rooms will be assigned on a "first come first served" basis based on the date of your deposit or full payment. No specific room requests can be guaranteed but we will make our best effort to accommodate you! Ask a friend or friends to come and room together....!
•    Single rooms and Villa Rentals are available on request 
•    Space is limited
•    Master Class Workshop attendees are responsible for their own transportation to Corfu. Book your flights soon before rates go up. We can assist you with your travel plans from wherever  -  Contact Us..!!
•    We provide airport transfers from and to Corfu International Airport, "Ioannis Kapodistrias" by taxi to and from Corfu Rock School for FULL PACKAGE ATTENDEES ONLY on the event start and end date
•    Purchasing travel insurance is strongly recommended

•    Full Package Participants refers to students who purchase the Accommodations, Workshop Activities, Food, Airport Transfers, and Fees Package
•    Corfu Rock School provides a backline of larger instruments and equipment such as - Drums, Keyboards, and Amps. Personal instruments such as guitars, basses, and other stringed instruments, etc. will need to be brought by the student. If you are not able to bring your instrument, we may be able to provide you with one if you contact us in advance. We can not guarantee specific brand or quality of instruments. Students should bring basic necessities to maintain their instruments to last for the duration of the session such as strings, picks, rosin, drumsticks, straps, manuscript notebook, etc. Corfu Rock School will do our best to provide back up instruments and supplies in the event that instruments malfunction or student supplies run out.
Some of the non-musical adventures that are available in the area - beach, beach, did I say BEACH?! , motor sport rentals, boating, tubing, windsurfing, beach games, hiking/walking tours, island tours, old Corfu town, Hydropolus/Aqualand Water Park, exploration of the island....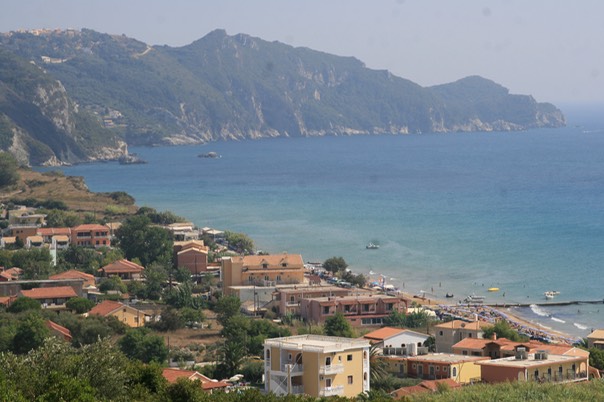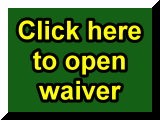 Please choose the Waiver button and read the CORFU ROCK SCHOOL ACKNOWLEDGEMENT & ASSUMPTION OF RISKS RELEASE AND INDEMNITY AGREEMENT LIABILITY RELEASE before registering.
CORFU ROCK SCHOOL CANCELATION POLICY
Corfu Rock School LLC will offer a full refund in the event that your master class workshop session is canceled by Corfu Rock School LLC. Because of the nature of our Master Class Workshop Sessions, there are no refunds after full payment has been made, except for medical emergencies. Corfu Rock School LLC must receive prompt, written notice from a qualified physician verifying the workshop participants injury or illness for the week of the workshop session for which they need to cancel. Documentation must be submitted for review at least eight (8) weeks prior to the start of the event. "No shows" for any master class workshops forfeit their entire workshop registration fee. Participants that are sent home for inappropriate behavior or decide to leave early are not eligible for a refund. Corfu Rock School LLC reserves the right to make all final decisions and changes to this policy and guest artists, performers, itinerary, and schedule are subject to change. Workshop deposits are Non Refundable. To cancel or amend your workshop registration contact Corfu Rock School LLC  -  Contact Us

 Get Your Gear From Session
Live in the area and want to attend for a few days? Great..! 

Corfu Rock School offers Discounted Pricing for LOCAL GREEK MUSICIANS ...! Call this number to get the discounted rate 
6977709283
*You must be a local or regional musician to qualify for this rate.     Corfu Rock School supports Local Musicians and Live Local Music...
If you require additional information regarding Dates and Prices contact us below: